Posts tagged with silence
Max Neuhaus: Times Square, Time Piece Beacon
Lynne Cooke, Karen Kelly, and Barbara Schröder, editors
Dia Art Foundation, 2009
140 pps., $35 ($21.75 on Abe Books)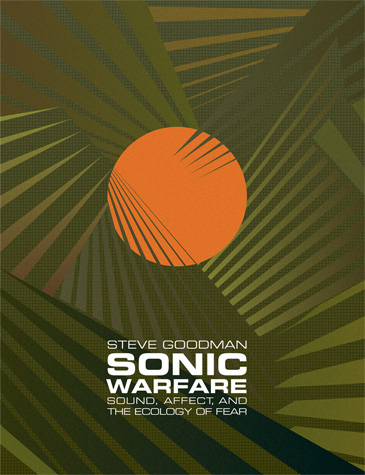 One Square Inch of Silence: One Man's Search for Natural Silence in a Noisy World
by Gordon Hempton
Free Press, 2009
368 pps., $26 ($4.20 used on Abebooks.com)
Sonic Warfare: Sound, Affect, and the Ecology of Fear
by Steve Goodman
The MIT Press, 2009
240 pps., $35 ($25.20 on Amazon)
"As for cost-benefit analysis," Gordon Hempton begins a climactic soliloquy to an audience of frowning Federal Aviation Administration agents, "we have three million visitors to Olympic Park each year. We've had two timber mills close. I have seen the poverty in the town of Port Angeles. I live there at the park. To be designated the world's first quiet place and to develop quiet tourism in that area – let me tell you, I do a lot of traveling and it is so noisy. There is a tourist need for this quiet place. It would be a tremendous benefit." [1]
This week, Weird Vibrations will review two new books together: Gordon Hempton's 2009 "One Square Inch of Silence" and Steve Goodman's 2010 "Sonic Warfare." The books offer contrasting viewpoints on acoustic ecology – the first is a naturalist's travelogue, the second a philosophical critique of military-industrial soundscapes. Both call for increased attention to our planet's sonic environment, but they take radically different stands on where to go from there.
Before publishing the review, I want to poll you on a couple of questions. First, is understanding sound as an ecosystem practical? In other words, can this formulation help us deal with noise in a just fashion? How does the ecological metaphor sit with you?
Second, does acoustic ecology's focus on "natural" preservation make it essentially conservative? This is a charge that's latent (if not explicit) in some recent Sound Studies work that foregrounds technology. What do you think?
Looking forward to hearing your thoughts. (I have ESP, but type them out for others' sake, please.)

Sound maps are graphic catalogs of music, noise, local ambient color, or anything else audible. Most often based on city boundaries, they typically plot sound on a Google Map (or something similar) – as art projects, policy evidence, historical archives, or consumer tools.
Few frustrations match the one that involves lying in bed, dead-eyed in the night, as the neighbor dog's ten-billionth bark pierces the thin psychic veil between sanity and bloodlust.
People kill other people distressingly often over noise.
Plenty of evidence implies that the planet is noisier than at any other time in human history. What now?